Teriyaki Meatball and Pineapple Idea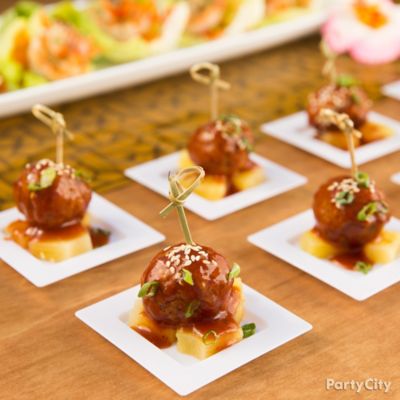 Sweet and savory bites of tropical goodness!
If you enjoy both sweet and savory flavors, these delicious bites are guaranteed to be a hit! Grill or bake up your favorite meatball recipe and stack one on top of a fresh slice of pineapple. Drizzle sweet teriyaki sauce and top with a sprinkle of toasted sesame seeds and scallions. Pro tip: put each bite on a mini plate and pierce with a bamboo pick to add a special touch.