Making box cake mix with only soda added is a popular cooking hack. With so many options and combos, the colors and flavors for two-ingredient soda cake are seemingly endless (see images above!). Food TV host and Infladium™ creator Sunny Anderson shares a couple of her favorite soda-and-cake-mix pairings that you can use for creating a layered cake in the colors of your favorite sports team.
All it takes is combining a box of cake mix and 12 ounces of soda—no need to add the other ingredients like eggs, butter or water. Bake according to the instructions on the box. Don't forget the frosting! Even adding food coloring can get you closer to a team color touchdown. Voila!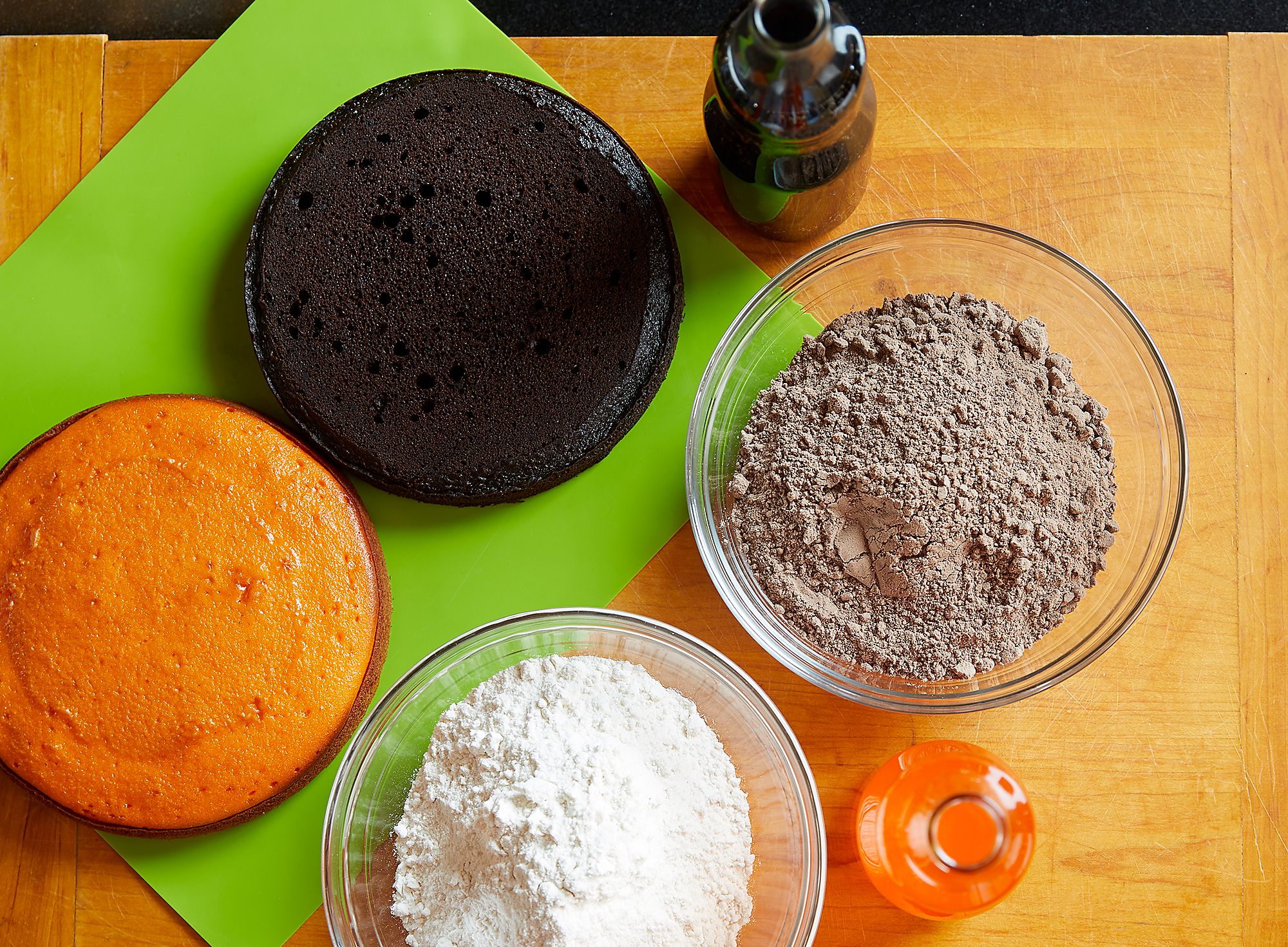 Favorite cake mix-and-soda pairings:
Black Cake

1 box chocolate cake mix
12 ounces root beer
Orange Cake
1 box vanilla cake mix
12 ounces orange soda
Spice Cake

1 box carrot cake mix
12 ounces ginger ale
Lemon Cake

1 box lemon cake mix
12 ounces lemon-lime soda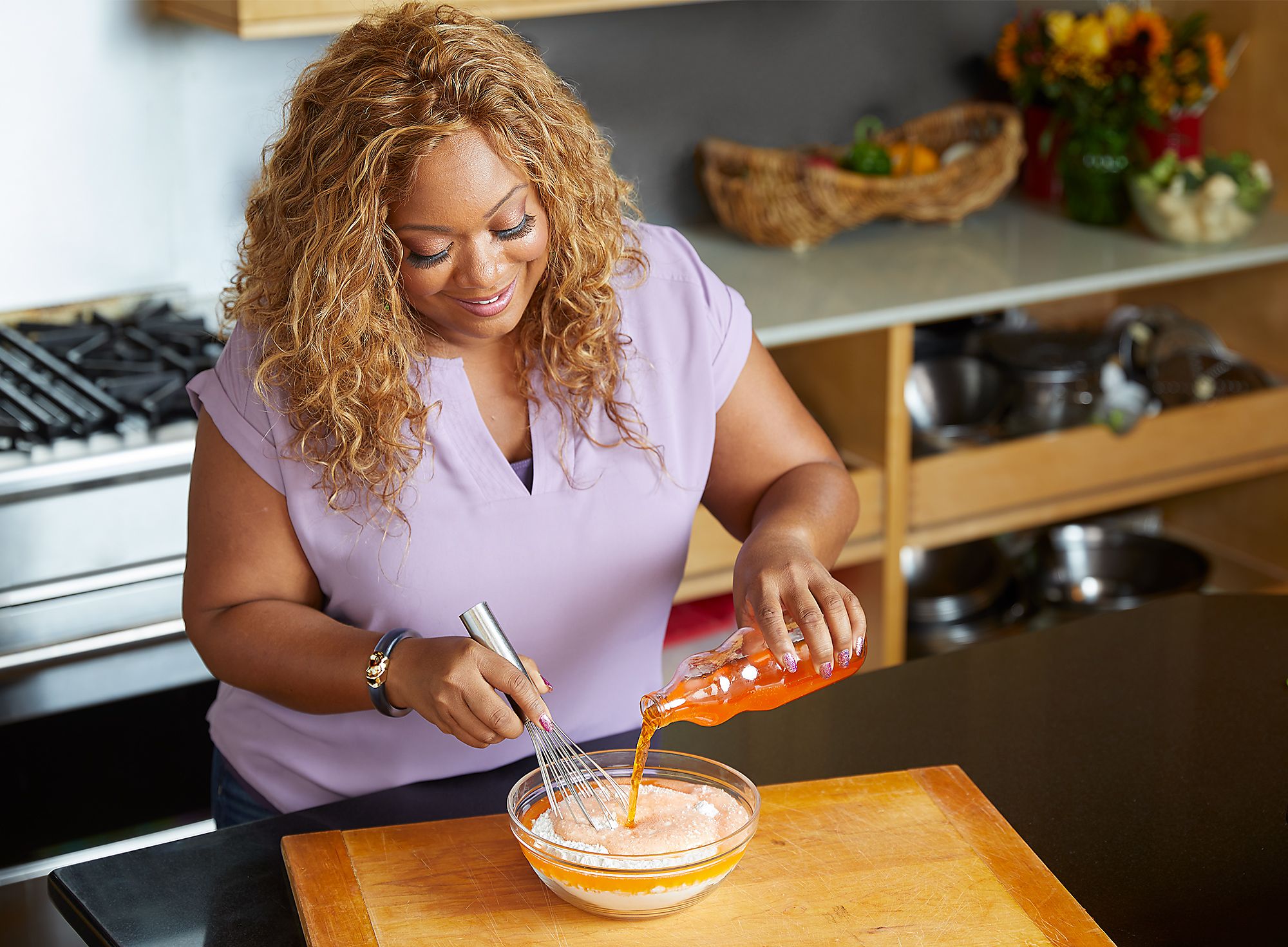 Step 1: Mix 12 ounces of soda with a box of cake mix.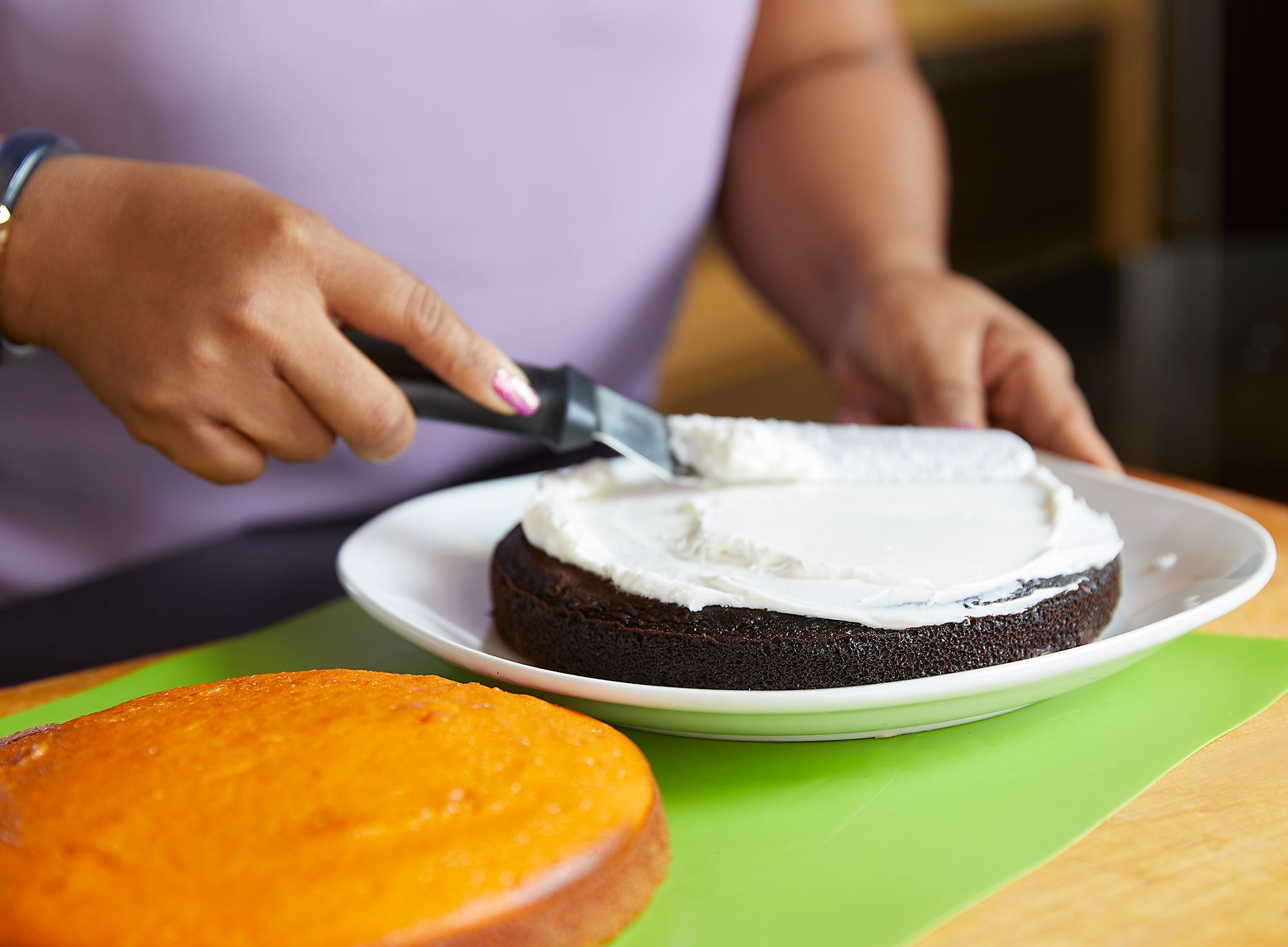 Step 2: Pour mixture in a 6-inch baking pan and bake according to instructions on box. Let the cake cool down before covering top with frosting.

Step 3: Place a sheet of cake on top. Continue to add layers until you reach the desired height.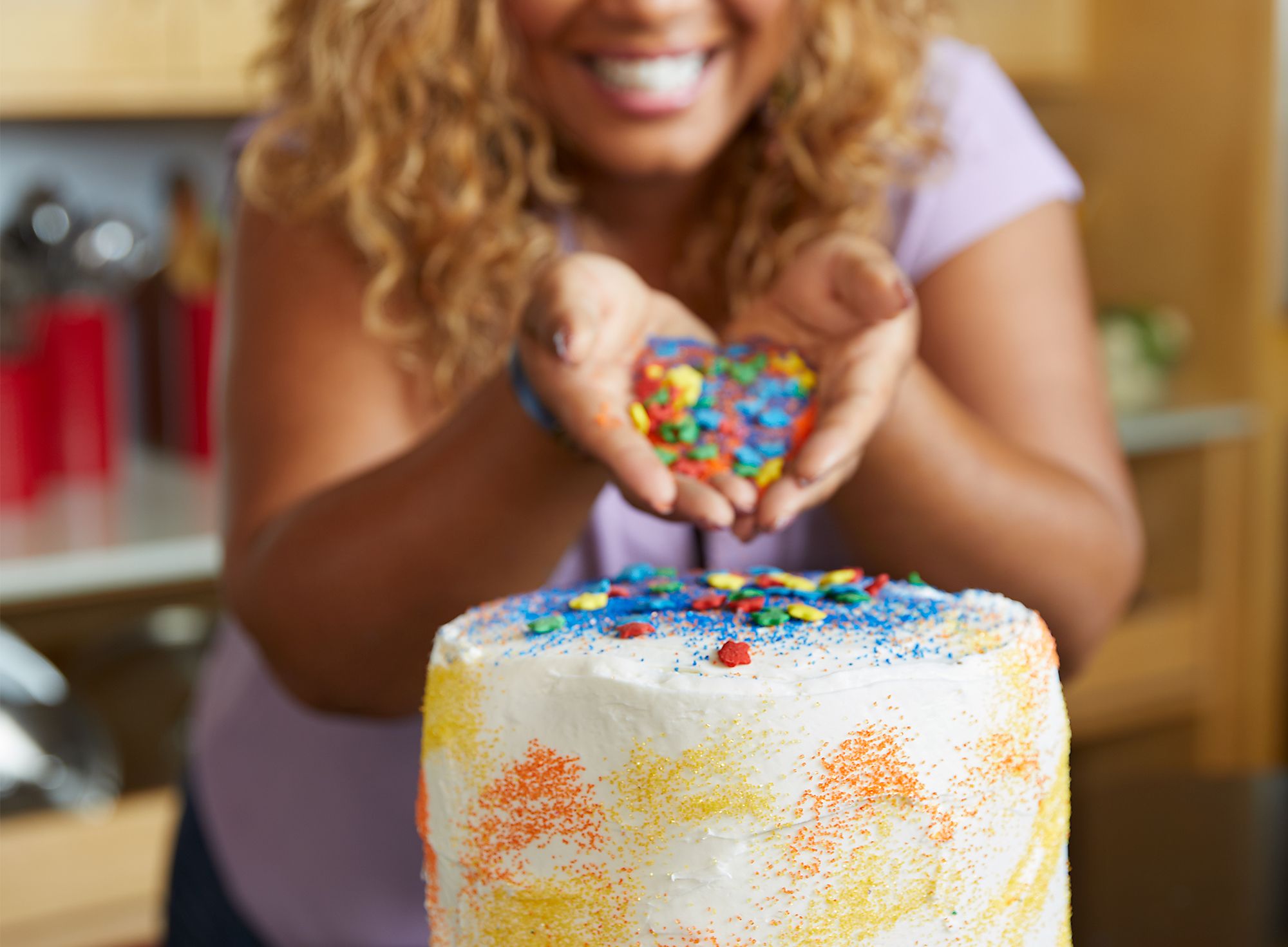 Step 4: Coat the cake with frosting and add sprinkles for pop of color!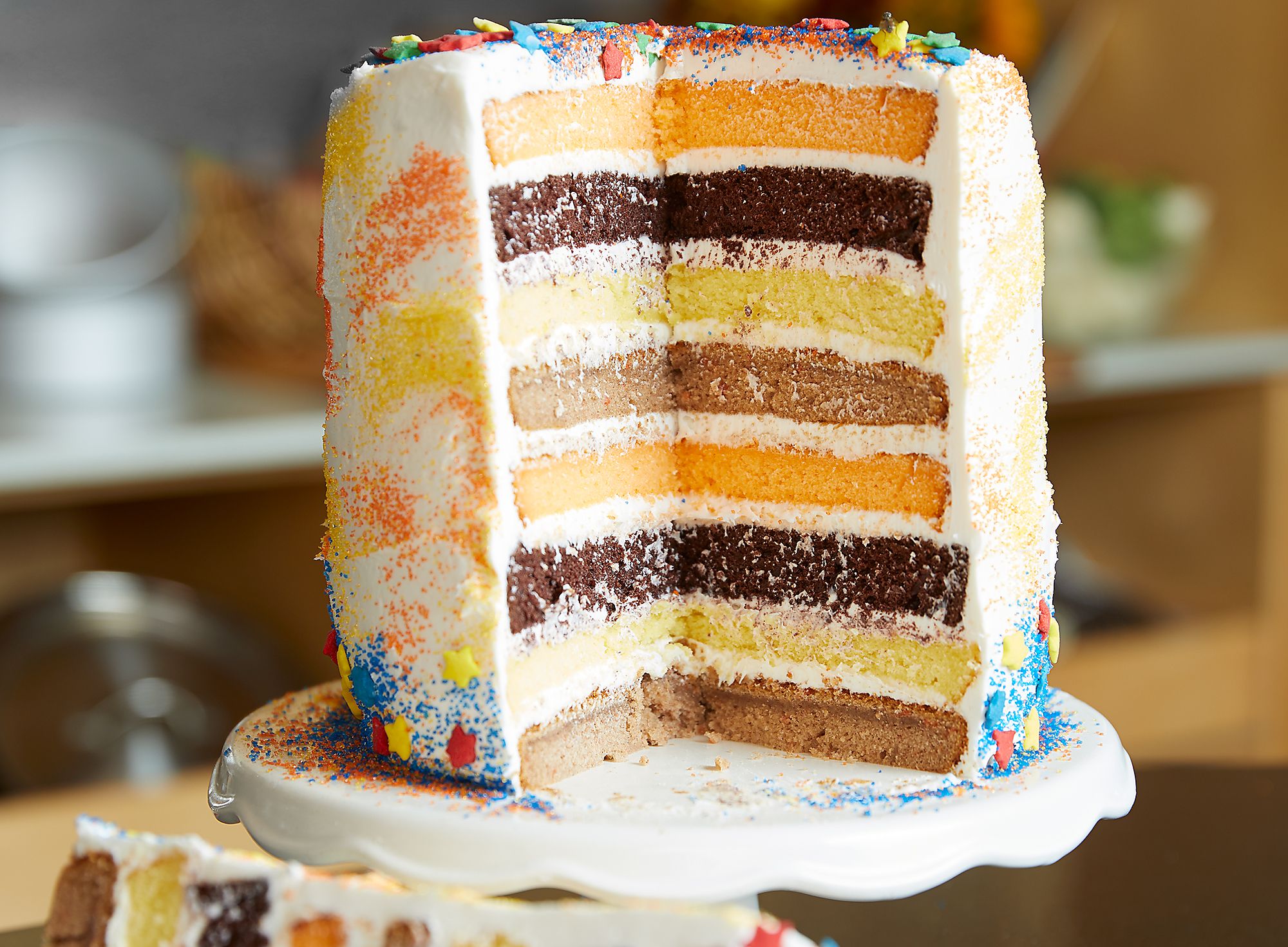 Step 5: Scoring a touchdown is a piece of cake! Now savor your victory with a large slice!