Tacos topped with this shredded chicken will become an instant favorite with your guests. Food TV host Sunny Anderson shares how to make her easy slow cooker shredded chicken recipe, and the best part is, you only need three ingredients!
After you make this easy recipe, turn your Infladium™ into a taco bar! Fill it with a spread of favorite fixings: lettuce, cheese, tomatoes, and more. Then set up the slow cooker of shredded chicken next to your Infladium™ so your guests can easily grab and go! Don't forget the plates and napkins featuring your favorite sports team!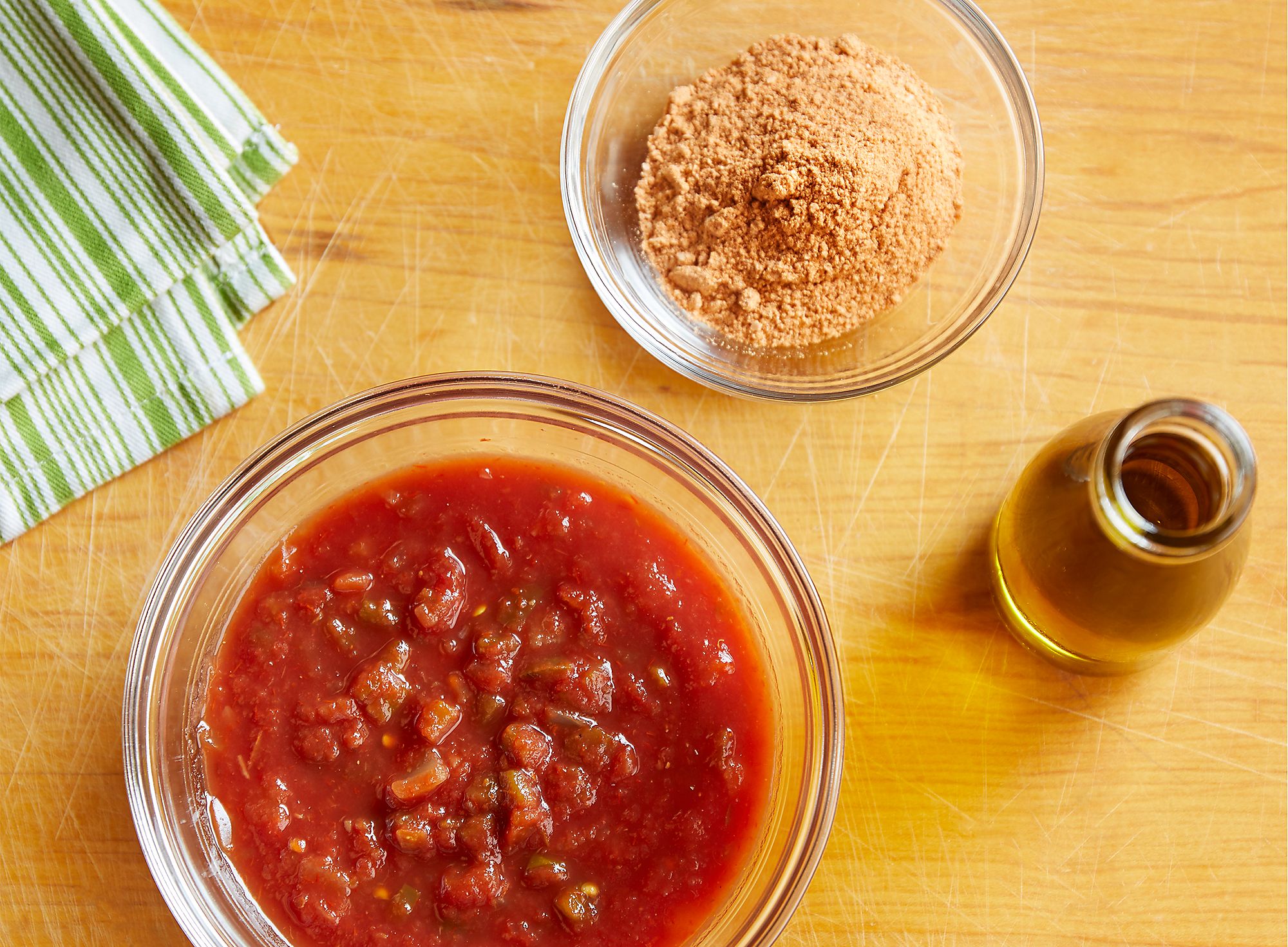 What you'll need:
10 boneless, skinless chicken thighs. Note: if you're not into chicken thighs, white meat works just fine with this recipe.
2 packets taco seasoning
16 ounces salsa
Olive oil
Step 1: Mix the taco seasoning and salsa together.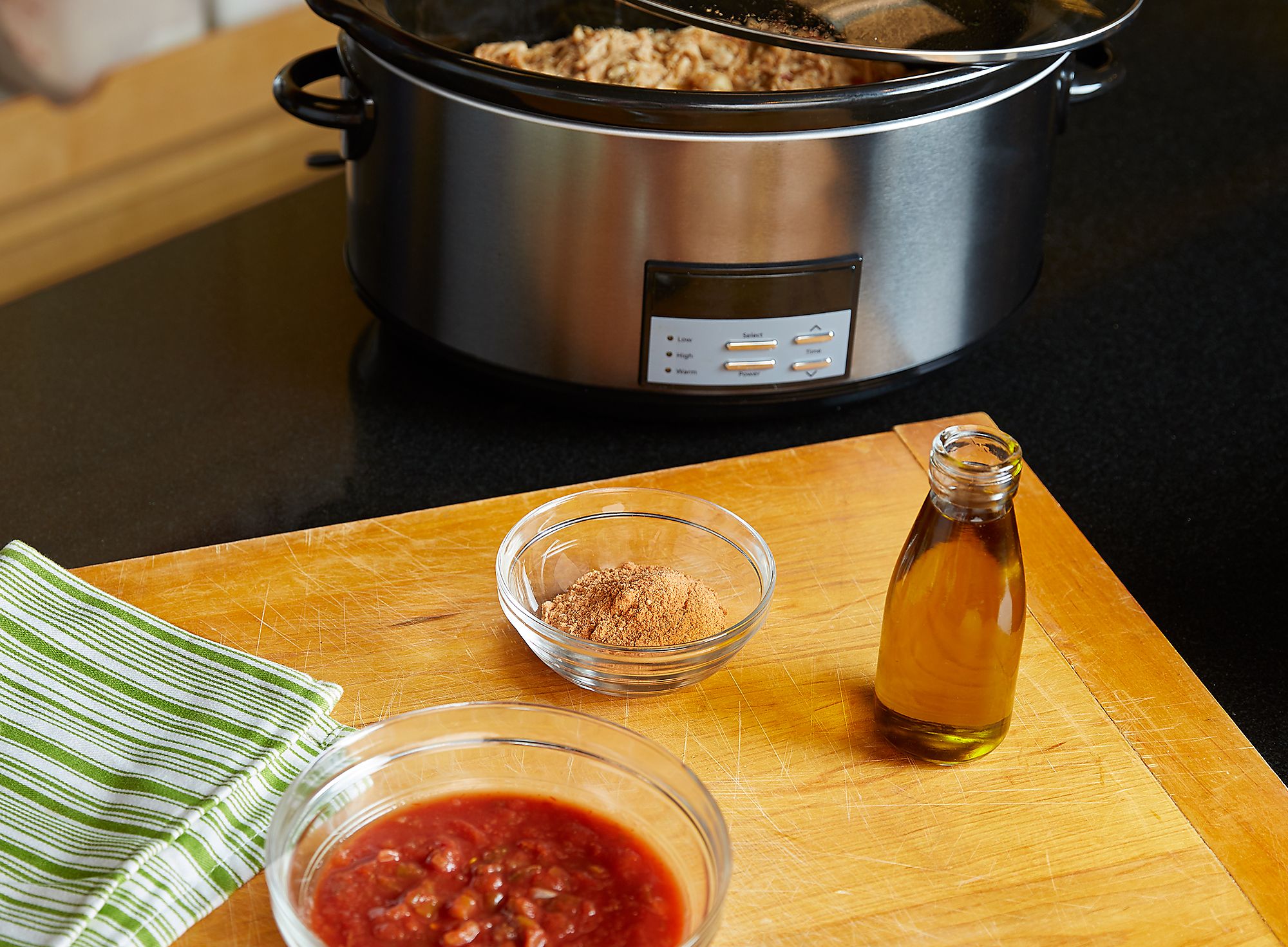 Step 2: Combine mixture, chicken and a drizzle of olive oil in a slow cooker. Cook on high for four hours, then shred chicken in slow cooker with two forks.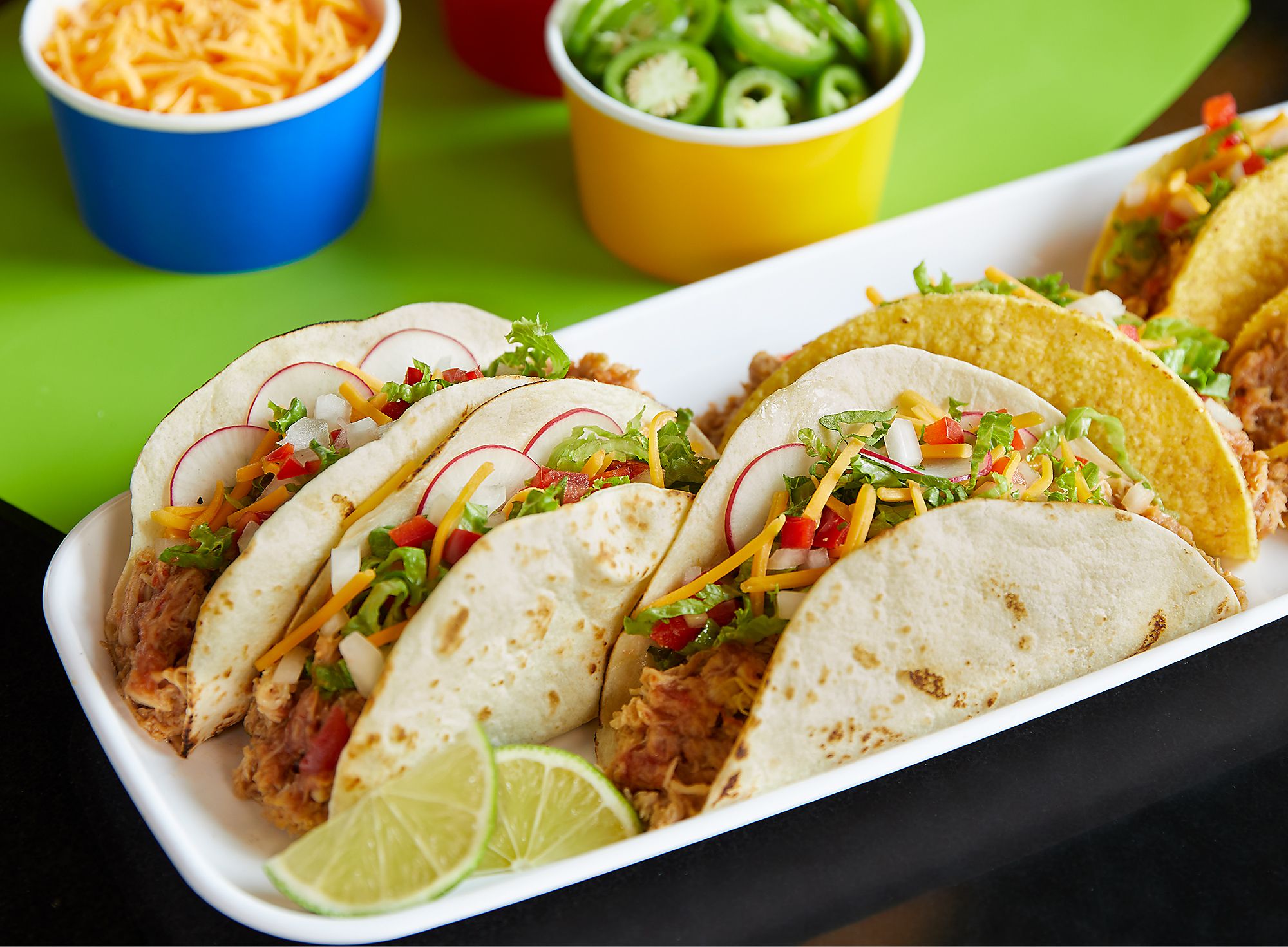 Step 3: Set up a taco bar in your Infladium™! Fill it with lettuce, tomatoes, jalapeños, salsa, cheese, and tortillas. This shredded chicken also makes for a great topping on nachos, fries, and hoagie sandwiches!