Graduation Candy Lei Idea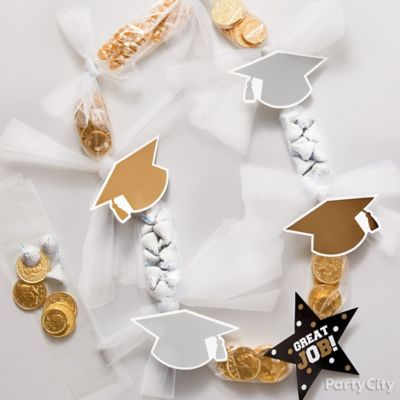 Let her walk the stage with a sweet reward!
Here's a stylish take on the classic candy lei graduation gift: use chocolate gold coins to symbolize her road to success and white chocolate kisses to represent your love for her. To make the sections: fill cell bags with candy, leaving about 2 inches on the ends, then attach using included twist ties. You'll want sturdy candy at the neck, so use 6 twisty lollipops for that section. Tape paper grad cap cutouts and tie on 5-inch lengths of white tulle to add sophistication.