Streamer Table Runner Idea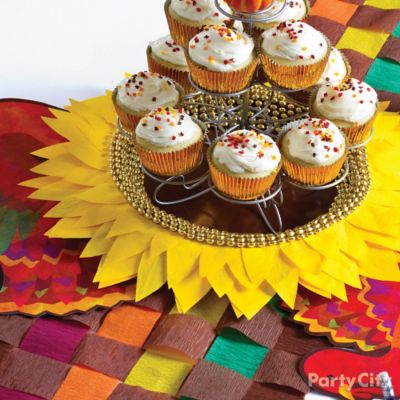 Weave together a too-cute table runner!
For this crafty idea. all you need are streamers or strips of paper table covers in fall colors of brown, red, orange, yellow and green. Lay out three yards of streamers vertically on the table (more or less depending on the size of the table) with colorful streamers in the middle and brown on both sides. Weave brown strips horizontally over and under the vertical streamers, trim off the excess and tape ends underneath the runner. It'll be the pilgrim's pride of the table!