Strawberry Santa Hat Brownie Idea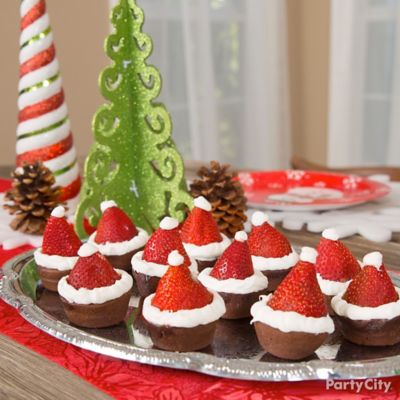 Strawberry Santa hats? Sweet!
The elves have been tinkering in their workshop, this time with brownies! These adorbs Santa hat brownie treats are a cinch to make. Just cut the tops off strawberries and stick them on top of brownie rounds. Next ring the hats with whipped cream and add a little dollop on the top of the strawberries to cap them off. They'll be Santa's merriest snack!