Star Wars Trunk or Treat Idea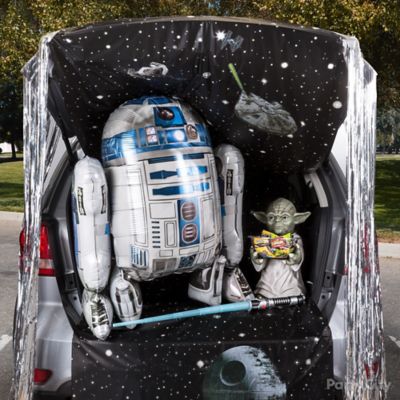 Take your car for a cruise—in a galaxy far, far away!
No need to be a Jedi Master to create this this trunk-or-treat setup. This Star Wars-inspired idea gets help from R2D2 gliding balloon and a Yoda candy bowl holder. Place them against a backdrop of a starry night room roll adorned with decals. It's no moon, but hanging silver door fringe on the side makes your "space station" ready for the fleet of trick-or-treaters.