Star Wars Pin It Game Idea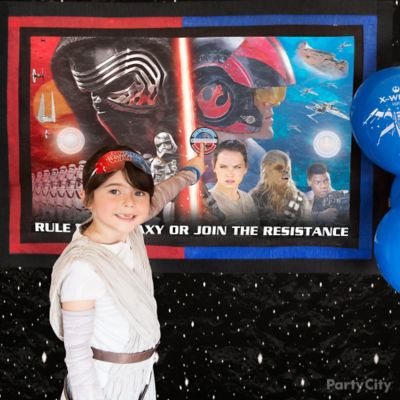 Choose the dark or light side with this party game!
Rule the galaxy or join the Resistance with this pin-it game! Like the classic Pin-the-Tail game, give each player a spin and see which side the Force draws them to. The player closest on each side wins! Don't forget fun Star Wars prizes for the winners.