Star Wars Group Costume Idea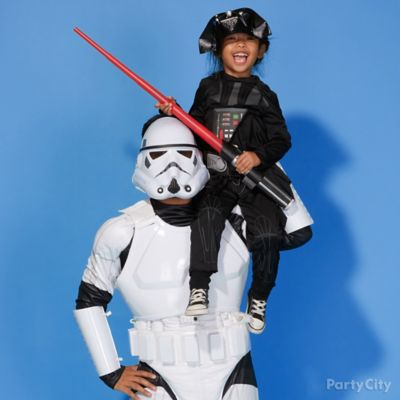 Luke, I am your daughter!
Mommies and daddies can serve Lord Vader and escort them on an epic trick-or-treating mission. Choose a classic Star Wars Halloween costume like an adult Stormtrooper, or turn to the light and become a Jedi — but then you'll have to deal with Vader! You and your daughter will have the cutest costumes across the galaxy!