Make balloon towers tall as a Wookiee!
Bring the light and dark sides to the party with balloon towers! Just follow the simple How-To and watch their excitement when they see these towering decorations. Our pre-made kit has all the supplies you need to make two towers to match your red and blue theme. Balloon towers can be used outside to show where the party is, as decorations, or as awesome photo props!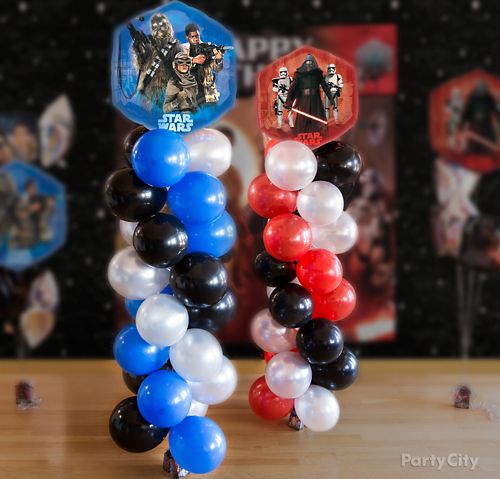 How-To
Supplies:
2 packs Black Balloons
2 packs Silver Balloons
1 pack Red Balloons
1 pack Blue Balloons
2 Star Wars Foil Balloons
4 Star Wars Balloon Weights
2 Red Ribbon Kegs
OR 1 Star Wars Balloon Tower Kit (includes all supplies listed above)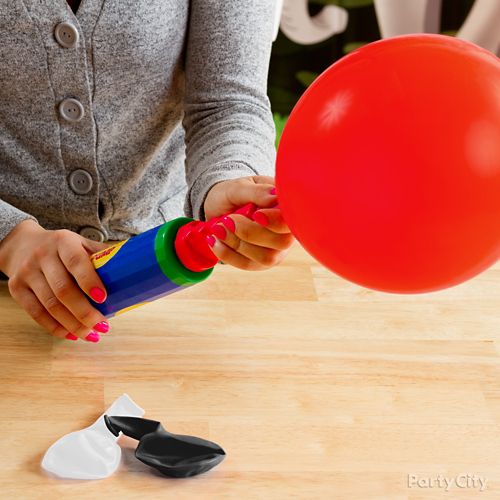 1) Inflate 3 Balloons
Begin by inflating three different color balloons, keeping them uniform in size. Use a hand pump or helium to inflate.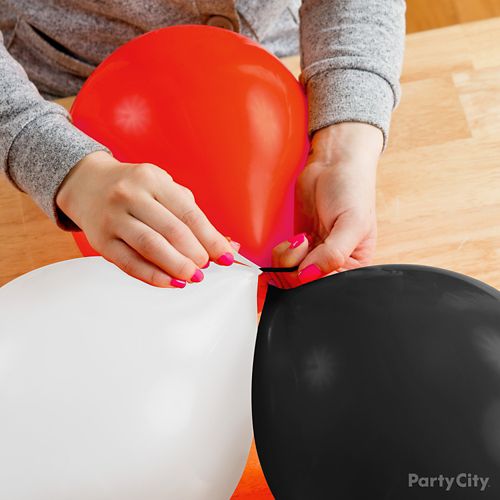 2) Build the First Layer
Tie together the ends of your balloons. Then, tie ribbon to the center of your balloon cluster and attach it to a balloon weight. We used two balloon weights for extra support! (You will need roughly 70 inches of ribbon for a 6-foot tower.)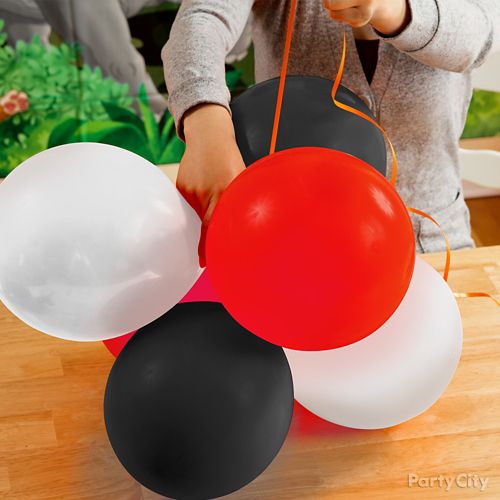 3) Add Additional Layers
Make another cluster of three balloons in the same color sequence. Stagger the layers to create the cool spiral effect. Add as many layers as you wish, attaching the ribbon through the center.
4) Top It Off
To complete the balloon tower, inflate a thematic balloon with helium and attach it to the center of the column. All finished!