St. Patricks Day Rainbow Platter Idea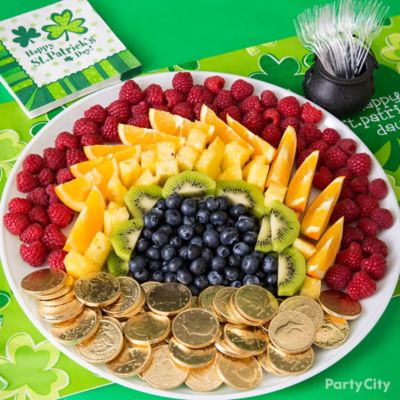 Treat them to a rainbow of flavors!
Lucky them! This rainbow-licious platter is the perfect pick-me-up for hungry treasure hunters. Arrange colorful fruit like raspberries, oranges, pineapple, kiwis and blueberries in rainbow stripes. For a yummy treasure at the end of the rainbow, place a pile of gold coins at the bottom. A mini pot (without the gold) makes the perfect holder for forks next to St. Paddy's napkins – 'tis a tasty treat!