Sprinkled Marshmallow Idea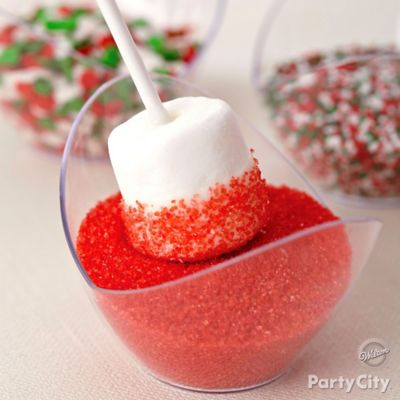 Set up a sprinkles station!
Display an array of mini bowls filled with red, green and white sprinkles of all shapes and sizes. Set up your sprinkle station next to a grand fountain or smaller melting pot. Your party-goers can mingle as they dip into the luscious melted candy and decorate with super-fun sprinkles. They'll love noshing on their decorated desserts!