SpongeBob Pin It Game Idea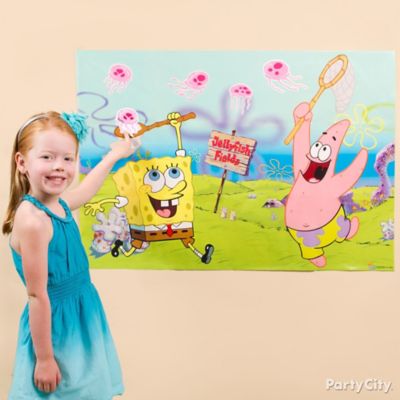 Help SpongeBob catch a jellyfish in his net!
Give the classic birthday game a sponge-tastic spin by playing pin-the-jellyfish with the SpongeBob Party Game. Give players the jellyfish from the included sticker sheets, and see who can come closest to placing the jellyfish in SpongeBob's net!