SpongeBob Fish Burgers Idea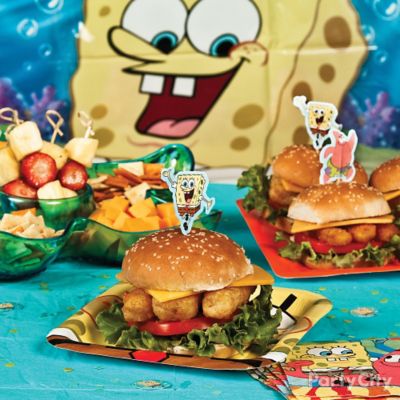 They'll flip for "Krabby Patties" and SquareSnax!
SpongeBob's favorite meal is a Krabby Patty and you can serve them too – even if you're not an experienced fry cook. Start with some hamburger buns and your own version of a Krabby Patty. Then add fillings like lettuce, cheese, ketchup and tomato slices speared with SpongeBob fun picks. Fill out your SpongeBob snack plate with other square foods – like cheese squares, crackers and healthy fruit kebabs – with pineapple chunks and strawberries threaded on bamboo picks and served in a starfish chip and dip tray. Complete your SquareSnax table with some cheerful SpongeBob plates!