Spider Man Thank You Note Idea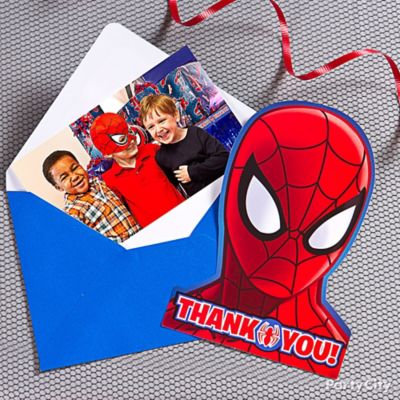 Say thanks for swinging by!
The Daily Bugle would love to get their hands on photos of Spider-Man! The moms of the heroes at your party would love it too, so include a party pic of the heroes having a blast in each Spider-Man thank you notes. Now that's using your Spidey sense!