Spider Man Streamer Web DIY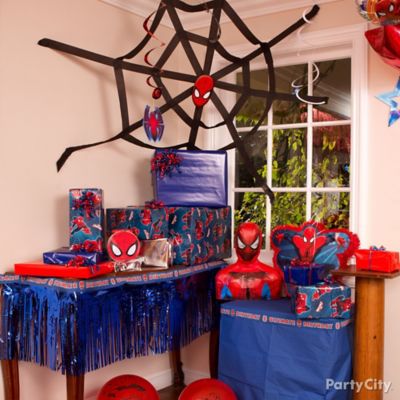 Make web-crawlin' corners in the party room!
Give any corner Spidey's signature web with streamers and the designs from Spider-Man swirl decorations. Cut 4 long streamer strips and make an asterisk shape. Then make the webbed effect by taping smaller strips in between the long strips. Tape your web to the wall or in a corner of the room, like above a gifts table decked out with streamers and fringe garland in Spider-Man colors of red and blue.