Spiced Corn and Potatoes Idea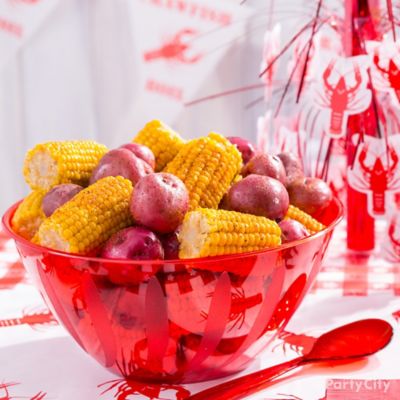 Cook corn and potatoes in the crawfish pot!
With all the Cajun spices in the crawfish pot, anything else that's boiled in it turns into culinary gold. Cook your choice of veggies (potatoes and corn are highly recommended) in between crawfish batches, and then serve them in a red bowl that matches brilliantly with the boil decorations. Get ready to dig in!