Sofia the First Favors Table Idea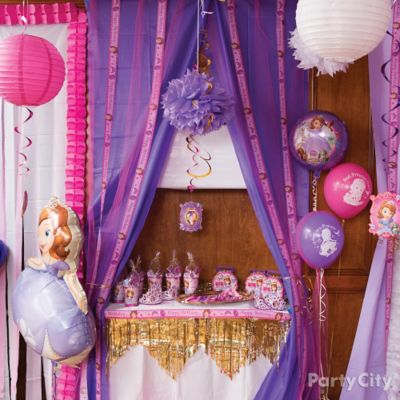 Create a cute canopy for princesses!
Make a special place for favors, presents or desserts with a whimsical canopy made of plastic table covers, streamers and tulle! Hang a purple table cover on either side of a small table and dangle Sofia the First streamers and long strips of bright pink tulle so it billows along the floor. Use gold ribbon as curtain tie-backs. Drape the table in a white plastic table cover, then cut a triangle pattern on a gold fringe garland and run it along the front of the table with a bit of streamer. A sprinkling of Sofia the First balloons and color-coordinated paper lanterns and fluffy balls add to the fanciful look!