Sofia the First Favor Bucket Idea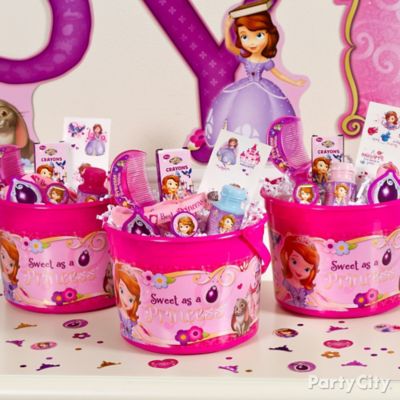 Create buckets brimming with treasures!
Thank all the sweet little girls for their attendance at your big birthday event with buckets of trinkets! Fill Sofia the First favor containers with pretty paper shred and arrange lovely favors like Amulet of Avalor necklaces, combs, tattoos, bubbles and wristbands on top.