Sleek Straw Decoration Idea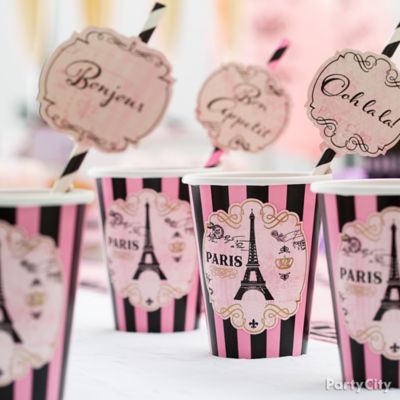 Drink up these charming decorative accents!
No need to pardon your French with this idea! French greetings on straws are cute details that anyone can drink up. They also make for charming decorative accents to a refreshing beverage like sparkling water, lemonade or your drink of choice. Add thematic beverage napkins for good measure as a stylish serveware pairing!