Skeleton Balloon & Bloody Signs Idea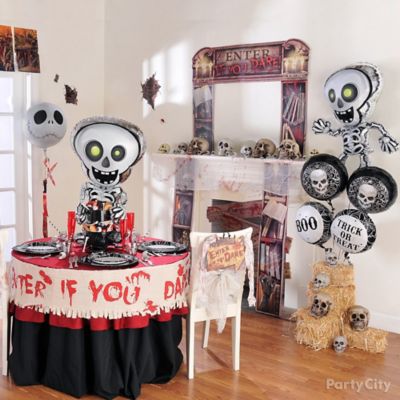 Smiling skeletons add just enough spook!
Use skeleton balloons to make spooky themes fun for kids without being too scary! The easiest way to start is with creepy decorations, like the "Enter If You Dare" banners and signs, and contrast them with our cartoon-like skeleton balloons. It's a subtle, cheeky way to decorate for your Halloween bash!