Simply Sweet Cupcakes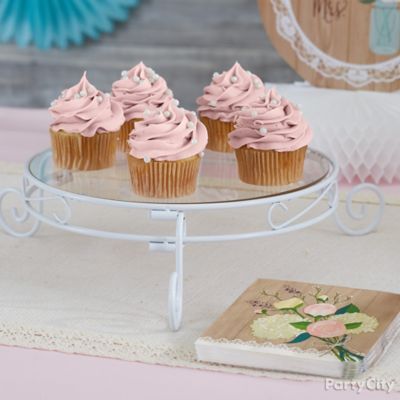 Love is sweet with simple cupcakes!
Even as a simple dessert, cupcakes are an understated way to tie in the color theme of the celebration. Cupcakes for a rustic theme bridal shower calls for icing in a muted color tone and topped with a touch of pearl sprinkles. This sweet idea is easy to love!