Shrimp Lettuce Cups Idea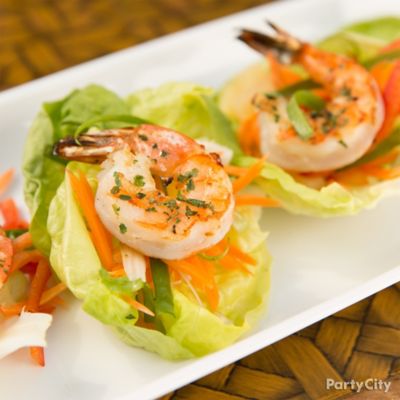 Luau shrimp lettuce cups, yum!
This simple recipe tastes anything but basic! To make these crisp shrimp lettuce cups, first julienne daikon (or radish) and carrots and soak in equal parts white vinegar and water and 1/2 part sugar for one hour. Next, marinate shrimp in lime juice, honey and garlic then grill to your liking. To serve, take a leaf of Bibb or butter lettuce and spoon the pickled veggies in the center. Add the grilled shrimp on top and your luau just became lu-WOW!