Secret Library Decorating Idea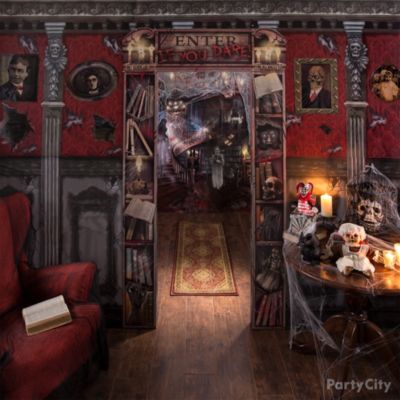 What phantoms are lurking in the library?
Visitors will be dying to go in and sit for a spell! Create the illusion of a haunted library with a mansion room roll and a cardboard door frame decoration printed with dusty tomes and eerie artifacts. Arrange a reading chair covered in black gauze with a table of creepy books and knick-knacks. To complete the illusion, hang a spooky scene setter in the next room printed with a spiral staircase and spooky specters who stalk the stacks.