Seated Skeleton Chap Idea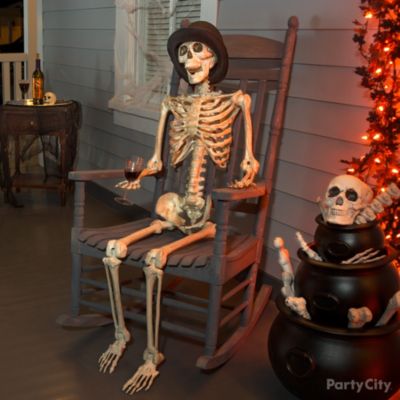 Share a nightcap with these old bones!
Create a humerus scene with a sharp-dressed skeleton in a bowler hat with a glass of murky merlot (or is it blood?). Arrange him in a leisurely rocking chair or porch bench and he'll look ready to start a conversation with anyone who strolls by.