Rosette First Birthday Smash Cake Idea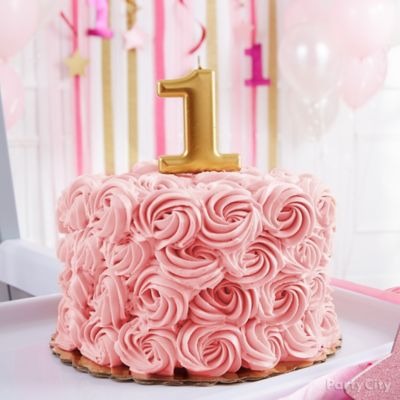 A simple cake will be a hit!
Every birthday celebration will be a hit, but when it's her first birthday, make it a smash—with smash cake that is. Buttercream frosting is soft and appealing to little hands, and it looks great when piped in a rose-like pattern. After you place a gold one candle on the cake, let her have at it! Her delight in the messiness will make for memorable pictures for years to come.