Referee Dipped Strawberries How To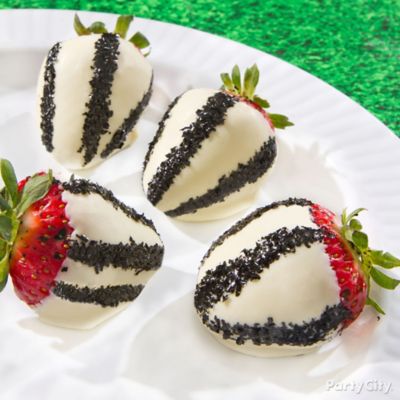 Referee-striped strawberries!
No one will blow the whistle on this yummy treat! Make candy-dipped strawberries with referee stripes – all you need are white Candy Melts and black sugar sprinkles. Just melt the candy, dip the strawberries and carefully make sprinkle stripes. Serve your treats chilled on a platter and watch everyone "spike" them into their mouths!