Red Clam Chowder Idea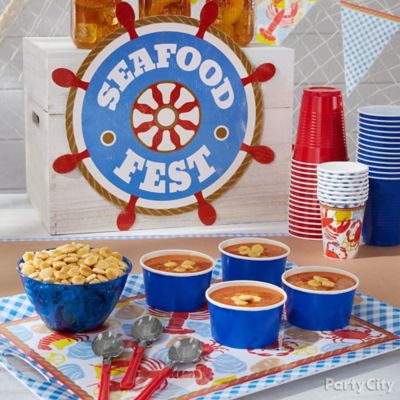 Add fixin's to spice up your red clam chowder!
Get creative with your Red Clam Chowder and add tasty fixin's like sautéed onion, garlic, green pepper, carrots, and bacon. To really make a wow-impression, bring out your chowder on a colorful tray in easy single servings. Make sure to leave out a big bowl of oyster crackers so everyone can help themselves!