Reading Party Lorax Truffula Trees Idea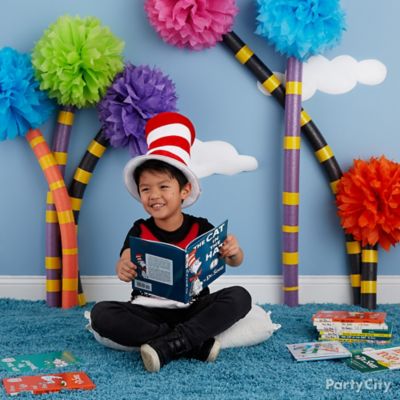 DIY a Truffula forest!
Wrap pool noodles with strips of yellow duct tape to create Truffula trunks, then open fluffy decorations halfway and attach to wall. To create a fuller scene, cut out clouds from white paper. Your students will love hanging out with the Lorax in this forest of Truffula trees!