Rats Feeding On Skeleton Idea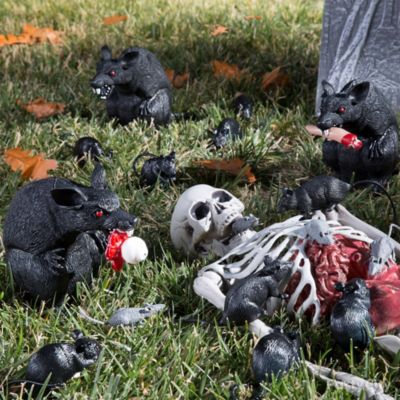 Tired of cheese, these rats want blood!
Make onlookers squeal with fright with a horde of blood-thirsty vermin having a feast. Arrange a horde of rats to munch on the bloody bones of a skeletal corpse for a truly terrifying scene. With fingers, eyeballs and other body parts scattered around the remains, add some horrific details like mice escaping through the skeleton's mouth and ribs for even more creepiness – eww!