Rainbow Ombre Rock Candy Idea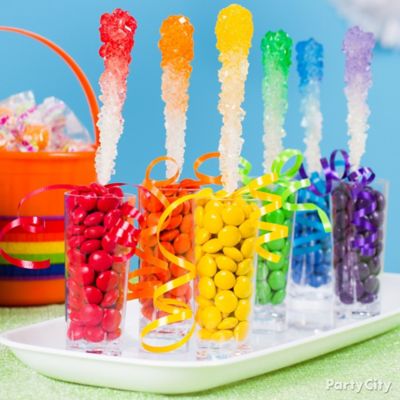 Turn white rock candy pops into rainbow treats!
Send them over the rainbow with ombré rock candy sticks! To get the gradient effect, dip white rock candy tips in water, then in sugar sprinkles until you have rock candy in every color of the rainbow. Place the sticks in mini cordial glasses with chocolate drops, tie off with some curling ribbon and arrange on a white tray to make the prismatic pops really shine.