Raffia Tiki Bar Idea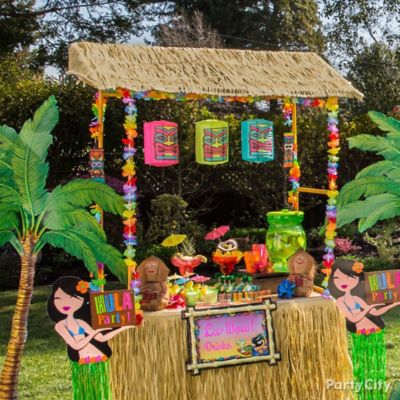 A raffia tiki bar invites sea breezes!
Decorate with raffia to make any outdoor space feel like the islands. Start with a breezy tiki bar thatched roof and make it more lei'd-back by setting it up on a surface decked out with a raffia table skirt. Add colorful tiki lanterns, more leis, hula dancers and palm tree decorations to complete the scene. Between the festive design and the thirst-quenching libations, this could easily be the site of the best conversations all afternoon!