Purple Vodka Lemonade Recipe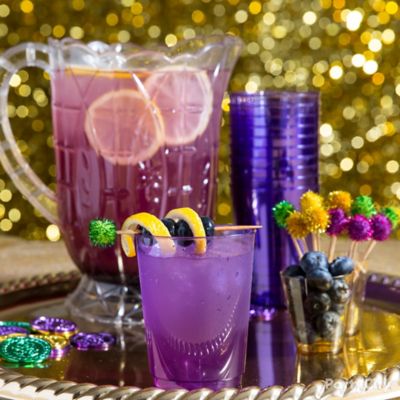 How do you make vodka lemonade even better? Turn it Mardi Gras purple!
Purple Vodka Lemonade is an easy drink to mix in a pitcher to serve a krewe of guests. For every 1 1/2 oz. of vodka, pour in 3 oz. of lemonade and add blueberry syrup to taste. Place the pitcher, tumblers and a shot glass filled with blueberry garnishes on a gold platter – now you're ready for a crowd!