Sixlets Rock Candy Shooters Idea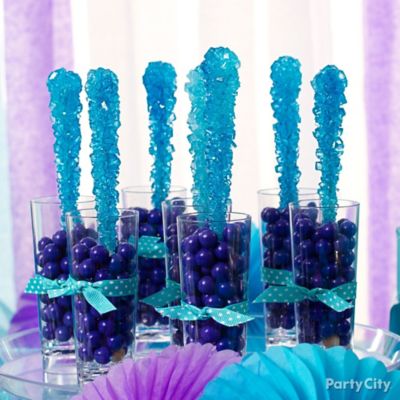 These luscious candy drinks taste as yummy as they look!
Go for the wow factor with a riot of rock candy shooters! Fill mini cordial glasses with chocolatey purple Sixlets®, tuck in blue rock candy sticks and ring each glass with coordinating grosgrain ribbon. On a clear cake stand, these beauties demand attention!