Rock Candy Swizzle Sticks Idea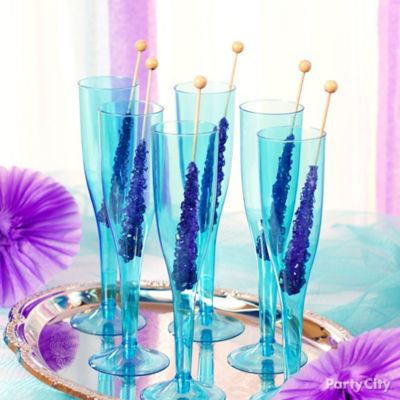 Rock on with sweet swizzle sticks!
Cheers to new drink ideas! Serve up drinks that are as beautiful in blue and purple as they are tasty. Place purple rock candy in blue champagne flutes; these colorful swizzle sticks add a touch of sweetness to tea, tonic water, brunch punch or bubbly. And presentation is everything, so set these stunners on a silver serving tray for real punch!