Pumpkin Lights Door Decorating Idea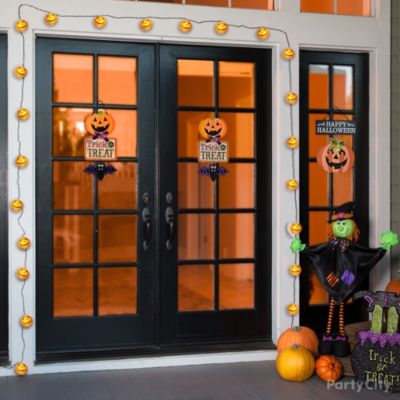 Light the way to candy!
Brighten up the porch with friendly pumpkins so no one is afraid of the dark. Jolly jack-o'-lantern lights around the doorway will light up faces of mini monsters, especially when they see the matching trick-or-treat signs of cheerful pumpkin characters.