I feel so much better knowing that no matter what happens, some holiday traditions will never go away…like pumpkin carving! Celebrate fall and the Halloween season by decorating your dining room and digging into some local gourds using Party City's Pumpkin Carving Kits.

You could go the spooky route like I did, carving out a creepy spider to match the White Stretch Spider Web decorations in your home. You could also forget the carving altogether by painting a whimsical white bedazzled pumpkin like my daughter did with Party City's Unicorn Pumpkin Decorating Kit. It turned out so beautifully! Or how about carving something that's party practical such as a "pumpkin ice bucket" like my husband did? His creation was the perfect complement to the Jack-o'-Lantern cups and all of the Pumpkin Fun paper goods we used to serve our autumn party treats on. Who doesn't love an apple cider donut?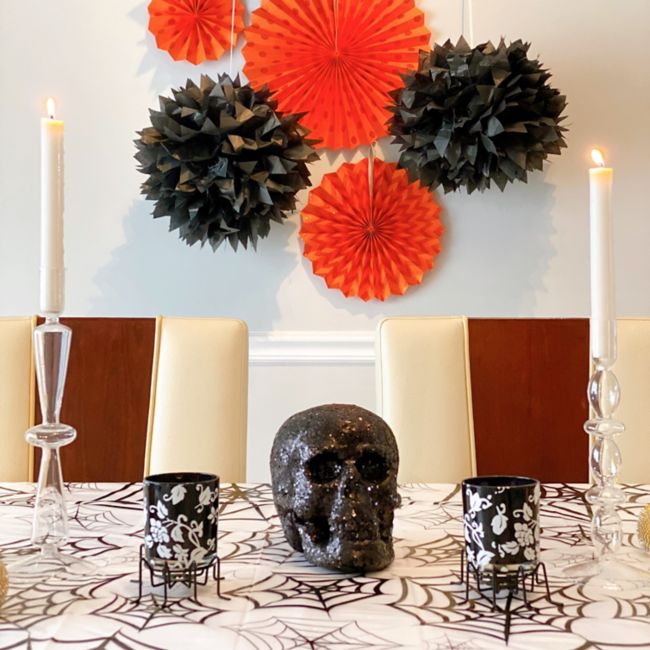 Don't worry about the mess after the party either. Party City's Spider Web Clear Plastic Table Cover is not only festive, but completely functional as a plastic barrier that you can simply throw away after you're done with carving!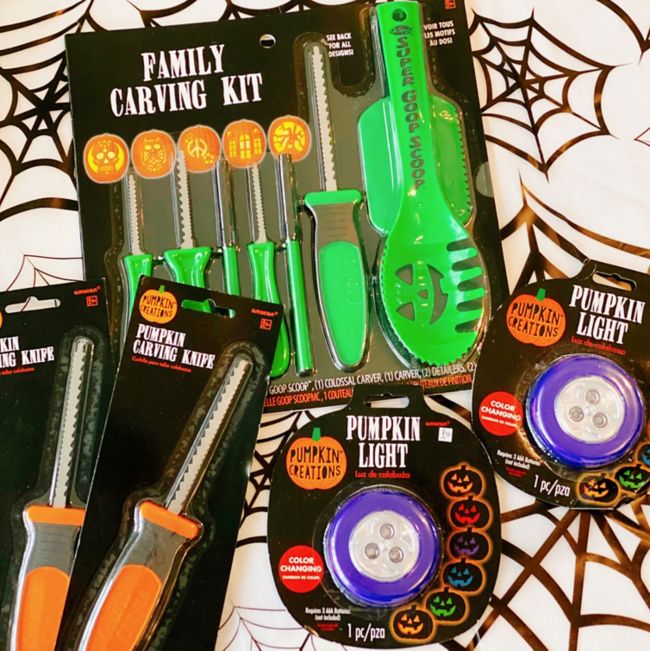 Party City has lowered prices on so many of their decorations, accessories and paper goods that we were able to bring all the flavors of fall into our home for less than $65—and many of the items we purchased (such as the Pumpkin Carving Knives and Color Changing Pumpkin Lights) can be used again next year! Happy Halloween!