Princess Baby Shower Favor Bar Idea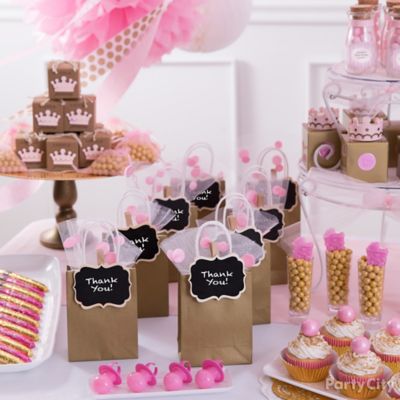 Build towers of take-home treasures for your guests!
Gold favor bags adorned with handwritten chalkboard labels make for the perfect carry-all that guests can use to tote their favorite take-home treasures. Variety is key to creating a stylish favor bar, and that's easy to create with an assortment of boxes and bags in varying textures and sheens. Delicately accentuate a pink and gold color theme by decorating with polka dot tulle and mini crown trinkets. Elegantly elevate the look of your tablespread by placing the take-home treasures on pedestal and tiered cake stands.