Princess Baby Shower Candy Display Idea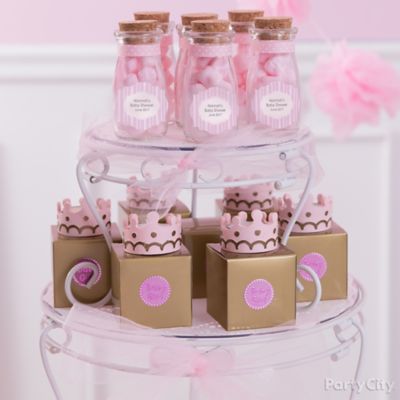 Create a castle-like display for custom favors and treats!
Mark the joyous occasion by adding a custom message on mini milk bottles with a special ribbon tied on. A decorative sticker or a personalized inscription are details that get "oohs" and "aahs" from guests. For an elegant finishing touch, elevate your favor display with a cake stand embellished with tulle trimmings.