Prince Baby Shower Favor Table Idea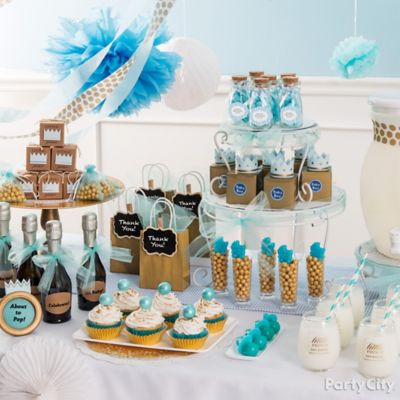 Dote on royal guests with a display of favors and treats!
A little prince themed baby shower needs an elegant focal point for munching and mingling. Dress up a buffet table of delicacies and fancy favors by adding decorative accents like mini crown candles, polka dot patterns and blue tulle. Keep reading to steal these candy, drink, favor and treat ideas!