Prehistoric Dinosaur Nugget Lunch Idea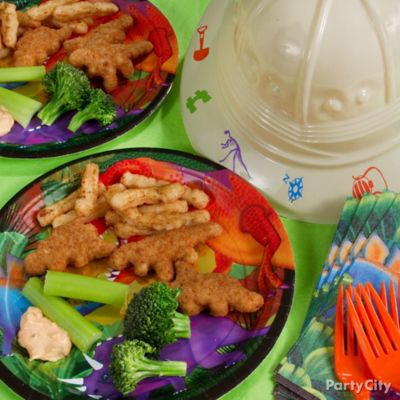 Food they'll want to dig into!
Give your little adventurers the fuel they need to look for fossils! Make a meal of dino-shaped chicken with vegetation to dip in primordial hummus or ancient onion dip, all served on Prehistoric Dinosaurs Lunch Plates with matching napkins.