Poppin Centerpiece Idea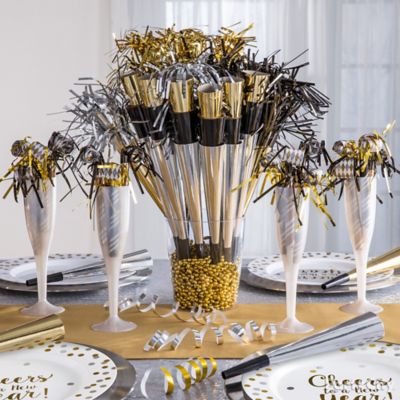 Make some noise with your table decor!
At a New Year's Eve celebration, it's not just the champagne that goes pop! Create a poppin' centerpiece by layering gold-foiled horns on top of beads. The display not only adds a pop of color but also makes it easy for your guests to grab a noisemaker at the stroke of midnight! Complement the centerpiece with champagne flutes filled with striped party blowers.