Pink Orange Chocolate Drop Champagne Idea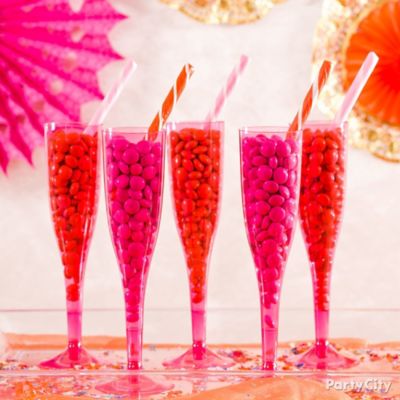 Here's to deliciously colorful candy "champagne"!
Style these tasty cocktails with candy stick or swirly lollipop "stirrers" and display them on a clear tray filled with confetti. Super fun! The pink and orange color-play of the candy looks fabulous in champagne flutes. Fill them with orange and bright pink chocolate drops, and the candy inside looks like bubbles!