Pink and Grad Cap Tater Tots Box Idea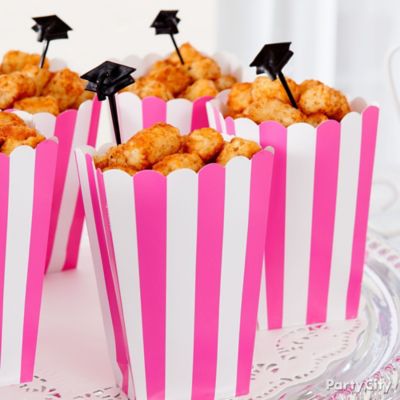 Toss back some tater tots!
Tater tots on a silver platter are cafeteria-styled genius. Make a large batch of tater tots (they're going to go fast), and fill striped popcorn boxes with them. Add a grad cap picks and place all of them on a platter with a doily. The grab-and-go boxes make this the perfect treat for mingling. Time to celebrate!