Pink and Gold Bridal Shower Decorations Idea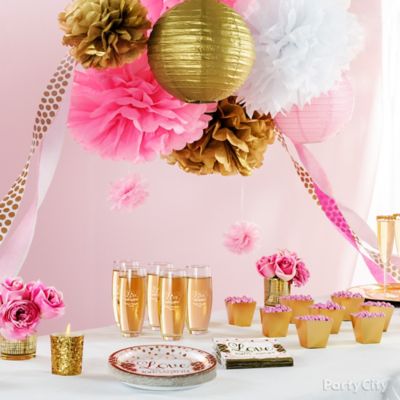 Create gorgeous, on-theme decor!
Arrange fluffy decorations in pink, white and gold with paper lanterns and hang them above the table. Dangle a couple fluffy lengths of garland from the center and some polka-dot streamers from the sides. The mix of color, pattern and texture makes an oh-so-chic accent above the bubbly bar!