Pile of Bones Tombstone Idea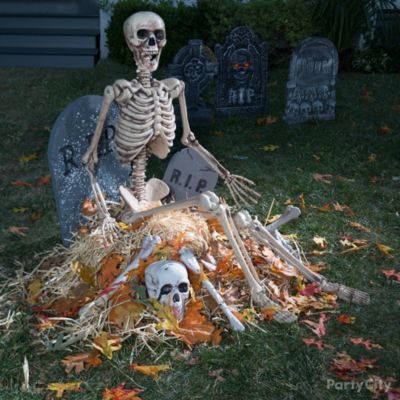 Make skeletons rest in pieces!
Create a frightfully funny scene with a gruesome twosome trying to rise from the grave. Even in death this pile of bones can't catch a break – his skeletal sidekick won't let him up! Scatter a bag of bones among a pile of hay and leaves with a poseable skeleton casually sitting on top. With a couple of tombstones, these bone buddies are ready to haunt the yard.