Pet Cemetery Spider Idea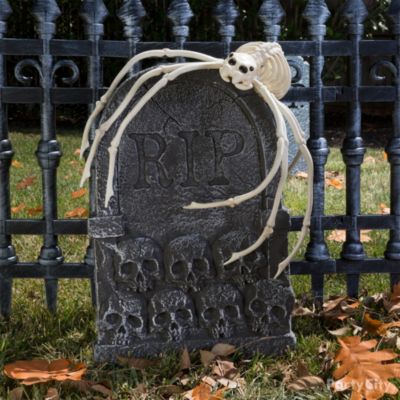 Play on their fears with a monstrous arachnid!
Measuring two and a half feet, this skeletal spider is sure to make the neighbors' skin crawl! Pose the long, jointed legs of this larger-than-life spider around a grave or near a fence for a nightmare-inducing decoration that'll make visitors shriek with fright!