Personal Chip and Dip Idea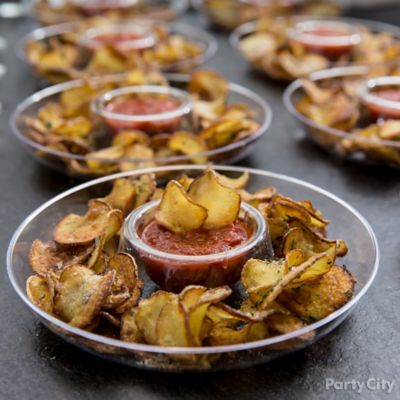 Marinara and parmesan make a delish chip and dip!
With this chip and dip combo, everyone will be glad it's served in personal bowls – they won't want to share! Dust thin slices of potatoes with olive oil, parmesan cheese and your favorite Italian seasoning, and bake them until golden brown at the edges. The flavors will have partygoers calling for champagne!