Peppa Pig Pinata Game Idea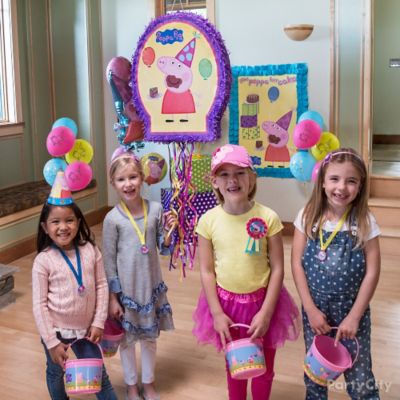 Pick a ribbon for a pinata surprise!
Hand out Peppa Pig buckets or goodie bags, because it's pinata time! With a pre-packed pinata kit, little ones can enjoy a fun party pinata that is full of surprises! The birthday girl and her friends take turns picking a string to pull and see which one releases the goodies! They'll be on the candy faster than Peppa in a muddy puddle!