Peppa Pig Muddy Puddle Drink Idea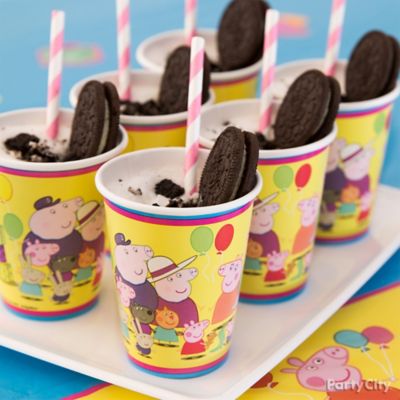 Thirsty piggies love muddy milkshakes!
Little pigs will get thirsty and these Muddy Puddle Milkshakes will make the birthday guests squeal in delight. Pour your favorite chocolate shake recipe into Peppa Pig cups and sprinkle chocolate cookie crumbles on top to make it look like mud and dirt. Add a straw, and watch them slurp this sweet treat!